The Montreal Canadiens Children's Foundation ensures that funds raised are used as efficiently as possible to support our projects, programs and community partners. Yearly, we donate and reinvest significant amounts throughout the province of Quebec thanks to the generosity of Montreal Canadiens fans and supporters.
During the 2018-19 season, 2.45 million dollars were invested in the community to get underprivileged skating, running, jumping, cycling, dancing and dreaming.
The charitable revenues generated by the Foundation come largely through sales of our 50/50 lottery presented at games at the Bell Centre, complemented by various fundraising events and initiatives as well as contributions from a diverse representation of passionate community groups and corporate partners.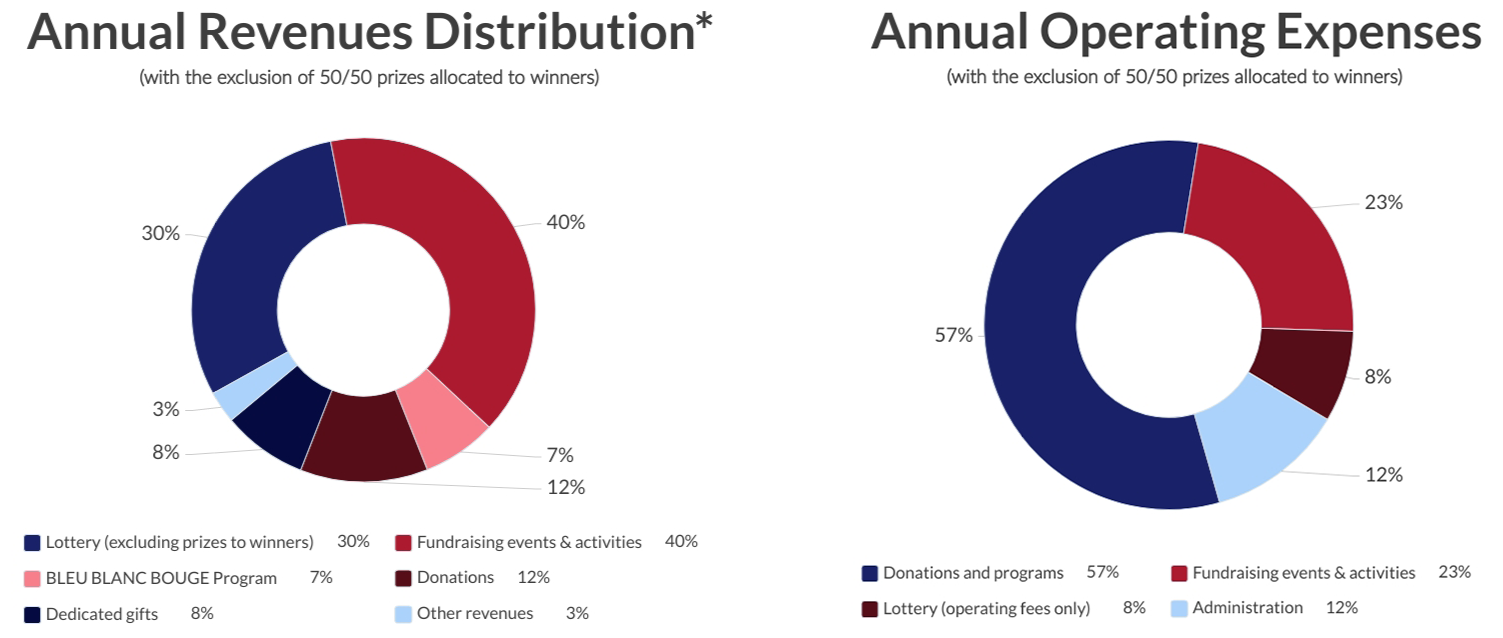 *A 50/50 draw is designed to give the winner a prize equal to 50% of the proceeds raised on the day of the draw by the sale of all participating tickets. Thus, 50% of the gross revenue generated by these fundraising efforts simply pass through the Foundation and cannot be considered as amounts to be allocated for the charitable purposes of the organization.
For a true representation of the amount the Foundation retains for its charitable activities, it is key to exclude the winners' prizes portion from its revenues and operating expenses: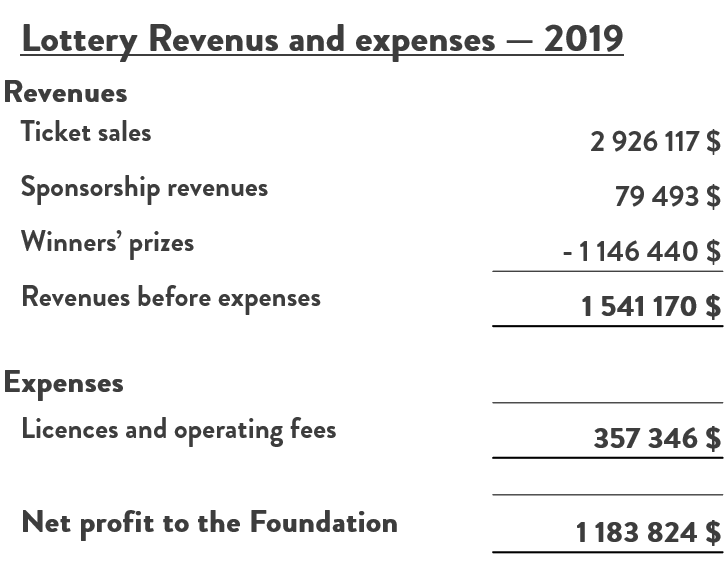 In order to act in a transparent manner towards its donors, its corporate partners and its beneficiaries, the Foundation puts at their disposal its annual reports presenting its achievements for the last season, as well as its financial statements published on June 30th, after every fiscal year-end.
Annual reports:
Financial statements: